You Deserve To Breathe Cleaner Air
If your vehicle's air conditioning and heating system experiences musty offensive odors, "sick-car syndrome", reduced cooling efficiency, or compressor noise – chances are you could be breathing much cleaner air!
You and your car both deserve to breathe clean air. Your engine's air filter is a key part in what will keep your vehicle running smoothly, and it also relies on clean air to create maximum power. Moisture, corrosion and wear in the compressor can lead to costly repairs, so it's important to keep in mind a ventilation-system service and to remember to replace your air filter.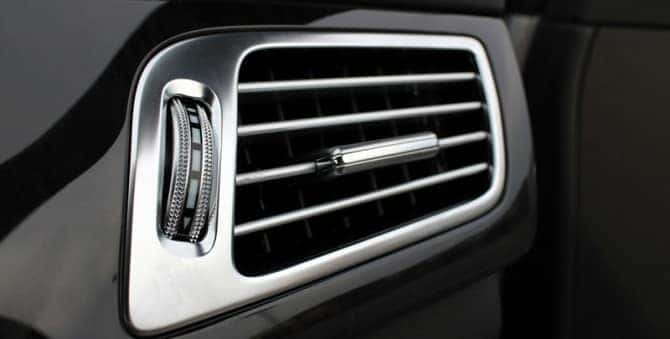 What's Causing These Problems?
Automotive ventilation systems quickly accumulate odor-causing materials, and moisture that sustains these materials comes from condensation on the air conditioning evaporator core. Your vents can then be clogged with these offensive odors. It's important to be aware of these problems because these contaminants have been implicated in asthma, allergic reactions and inflammation of lungs, otherwise known as "sick-car syndrome".
A Ventilation-System Cleaning & Deodorizing Service can be performed on your vehicle to properly resolve these problems. A formulated cleansing foam is injected into the air conditioning evaporator case, where it is then forced through the evaporator core by the blower motor. This cleans and removes odor-producing contaminants, and can improve the efficiency of the A/C cooling & heating system. This service helps to eliminate offensive A/C odors; removes bugs, hair, dirt, etc., reduces allergic reactions and increases air-flow volume.
Get a peace of mind and consider regular ventilation-system cleansing and deodorizing. These services should be done seasonally, but if you experience severe operating conditions you may need to perform more frequent services.
References
MOC Products. Ventilation-System Service. September 2018.