Toyota Supra Could Be Coming to NASCAR in 2019
Toyota is said to be replacing the Toyota Camry with the Toyota Supra in NASCAR's Xfinity Series next season in 2019. The Toyota Camry has been Toyota's top model choice since it first debuted in NASCAR, back in 2008.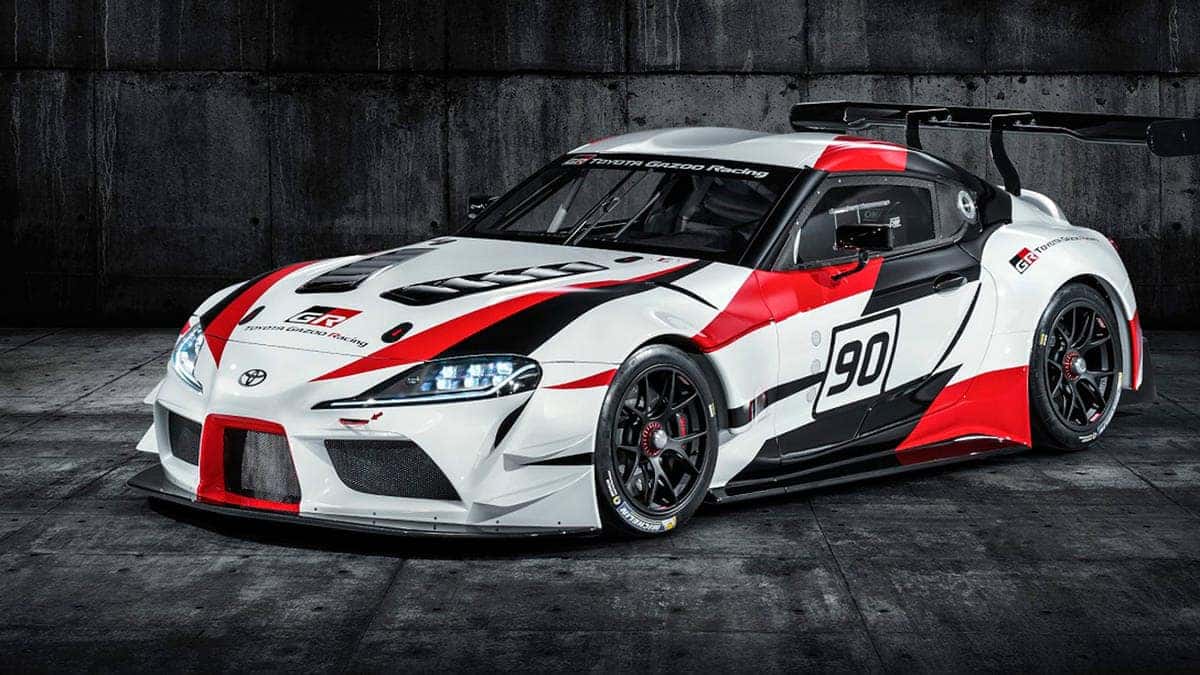 The Supra will be introduced in the second-tier Xfinity Series and will most likely move up to the NASCAR Monster Energy Cup Series if so. Ford did this with their Mustang and Chevrolet did this with their Camaro, both back in 2015 (AUTOWEEK).
The Toyota Supra, aka Toyota Gazoo Racing Supra Racing Concept, was debuted at the Geneva Motor Show back in March. It sports a front-engine, rear-wheel drive layout and uses lightweight materials in the bumpers, splitter, diffuser and rear wing (Road Show).
The interior features a purpose-built racing dashboard, an OMP driver's seat and a proper safety harness. The doors feature carbon-fiber panels and the steering wheel has a quick-release mechanism. In addition, there is a roll cage for the driver's safety (Road Show).
The Toyota Supra was sold in the United States until 1998, and is said that its possible fifth-generation model will be introduced in NASCAR. Let's hope Toyota commits to the Supra!
References
Engle, Greg. AUTOWEEK. Report: Toyota Supra May Be Coming to NASCAR in 2019. May 2018.
Krok, Andrew. ROADSHOW by CNET. Toyota Supra Returns as Gazoo Racing Motorsport Concept. May 2018.
Paukert, Chris. ROADSHOW by CNET. Toyota Supra Headed to NASCAR Series? May 2018.