Toyota Rolls Out Its One-Millionth Corolla in Mississippi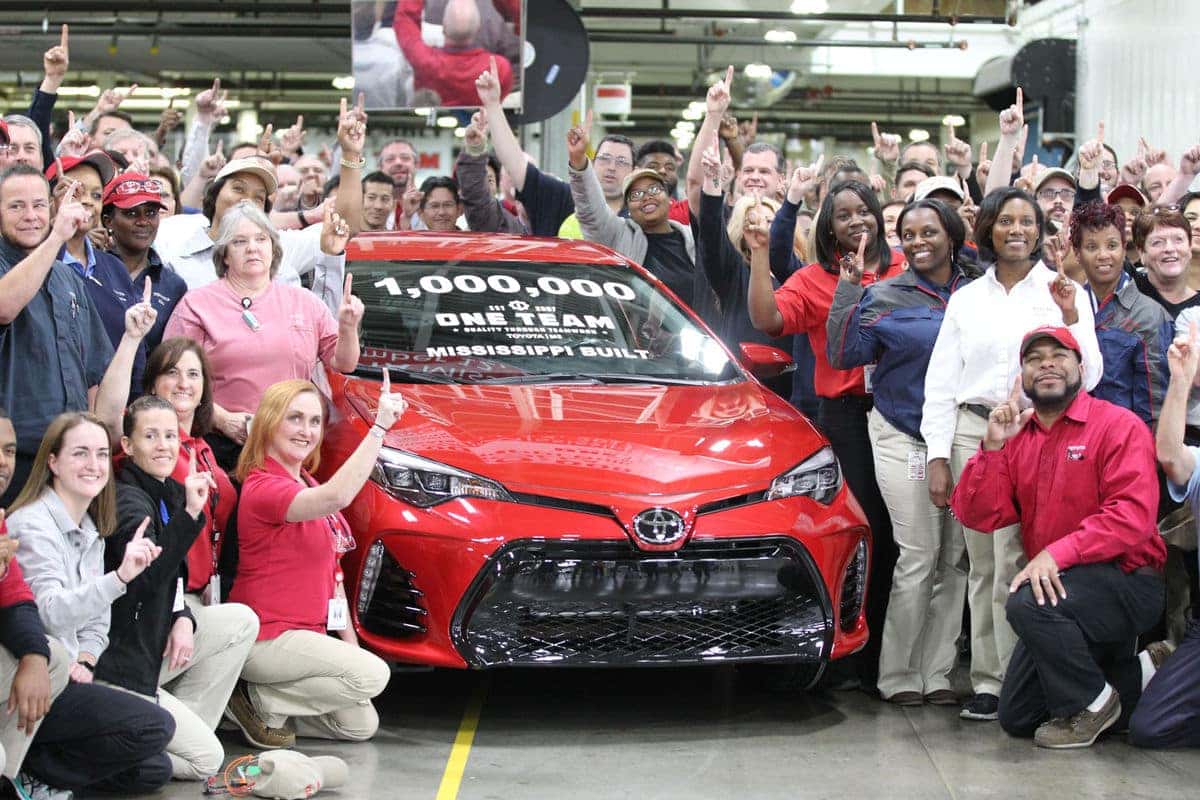 The first Corolla built out of Toyota's facility in Mississippi was released in November of 2011, and they are proud to announce that the one-millionth Corolla was just released off their production line last week. Toyota built its 500,000th Corolla in February of 2015 (Motor Trend), making rapid success to their one-millionth.
Toyota consists of 1,500 team members who also just celebrated 10 years of business & success. Toyota's decade in Mississippi has been very memorable, from the first team member hired in November of 2007 to the millionth Corolla built this month in 2017 (TOYOTA – USA NEWSROOM).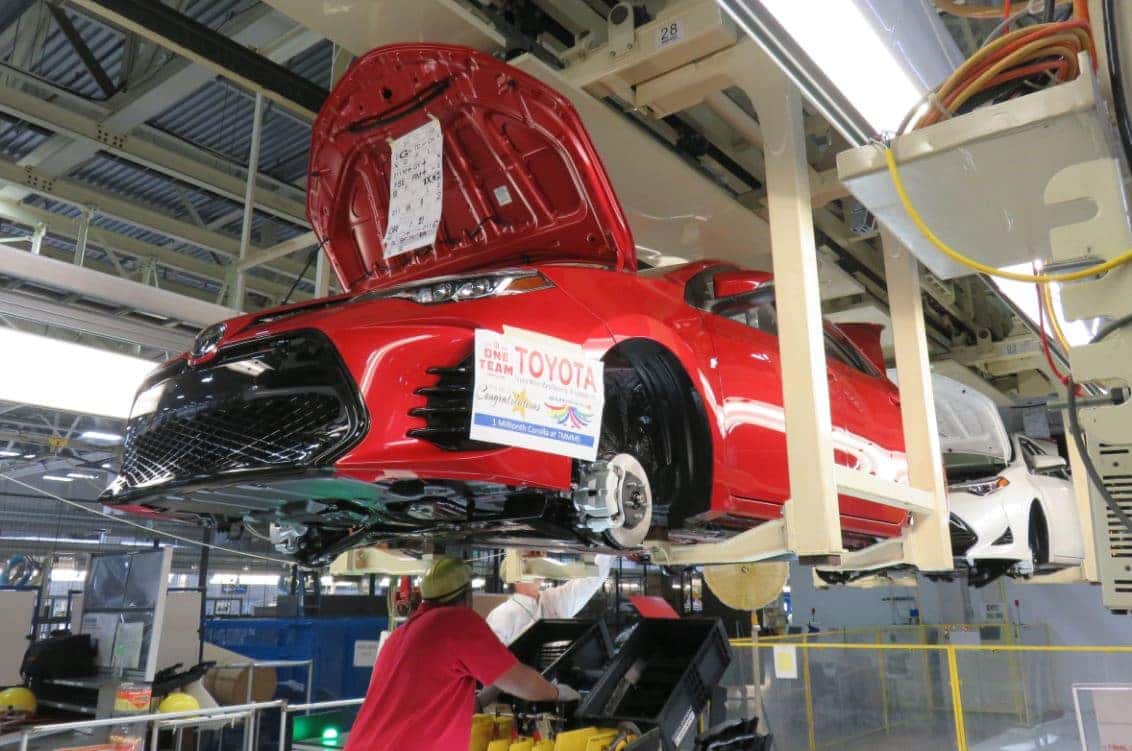 "To think this all started with one – one team member, one team, one car, and now the one millionth Corolla is rolling off our line – is incredible", Sean Suggs vice president of manufacturing stated (TOYOTA – USA NEWSROOM).
The Corolla is the only vehicle made at the facility in Mississippi (Motor Trend). Toyota has plans to open a shared plant with Mazda in 2021, where Corolla and Mazda crossovers will be built (Motor Trend).
References
Pleskot, Kelly. Motor Trend. 1 Millionth Toyota Corolla Rolls off the Line in Mississippi. December 2017.
TOYOTA – USA NEWSROOM. 10 Years and One Million Corollas Strong. December 2017.