Toyota Connected Services
What is Toyota Service Connect?
Toyota Service Connect provides up-to-date vehicle information, including status and alerts, maintenance reminders and more.
Vehicle Health Reports
Vehicle Health Reports provide information regarding the overall health and status of your car. It also includes maintenance information, fuel level and smart key battery status. You have the option to receive these reports monthly, or you may choose to request one at any given time.
Maintenance Reminders
Service Connect allows you to receive maintenance reminders via email and via mobile app (Toyota Owners), and also have those reminders sent to Expressway Toyota for extra convenience.
Vehicle Alerts
You may feel a bit overwhelmed and confused when you see an indicator light pop up on your dashboard. Don't worry, that's what vehicle alerts are for. When an indicator light pops up, a vehicle health report is created and delivered to you within minutes. You can view these alerts and see what they mean online or in the mobile app. You also have the option to schedule an appointment with your dealer of choice right there.
Both the Toyota Owners website and mobile app will be of convenience to you to access Service Connect.
What is Toyota Safety Connect?
Safety Connect will keep you and your vehicle safe with Automatic Collision Notification, Emergency Assistance Button, Stolen Vehicle Locator and Roadside Assistance.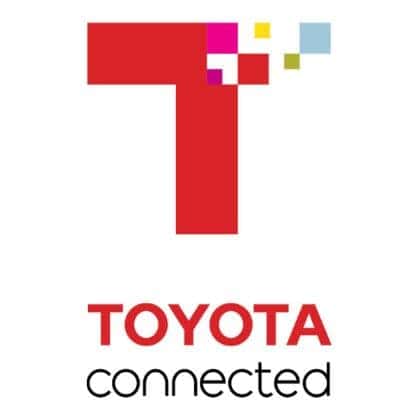 Automatic Collision Notification
Automatic Collision Notification enables an automatic alert to Toyota's 24/7 response center when an airbag is deployed or when there is a severe rear-end collision. The agent will attempt to speak with the passenger(s) of the vehicle and notify local emergency services to request dispatch to the vehicle's location.
Emergency Assistance Button
The Emergency Assistance Button will connect you with a 24/7 response center representative who can request dispatch of emergency services to your vehicle's location.
Stolen Vehicle Locator
If you happen to find yourself in a situation where your vehicle is stolen, file a police report and notify the Toyota Response Center so the representatives can assist authorities locating your vehicle using GPS technology.
Remote Connect
Toyota Entune™ 3.0 Multimedia System's Remote Connect allows you to start/stop your engine right from your smartphone. Also included is Remote Door Lock/Unlock, Vehicle Finder, Vehicle Status Alerts, and Guest Driver. Remote Connect is not available on the 2019 Sienna, Mirai and the C-HR.
Wi-Fi Connect
4G LTE Wi-Fi powered by Verizon allows you to connect up to 5 devices using your mobile hotspot. Existing Verizon customers can add the Wi-Fi Connect subscription to their mobile plan.
Destination Assist
Destination Assist includes Point of Interest Category, Business Name, Proximity, Address, and City & State. You are able to receive directions from a live agent, which are downloaded right to your Toyota's Navigation System.
References
Google Images. April 2019.
Larry H. Miller Liberty Toyota. Learn How to Use Your Toyota's Destination Assist Connect Feature! April 2019.
Toyota. Your Source for Audio Multimedia Support. April 2019.
Toyota Owners. Safety Connect. April 2019.
Toyota Owners. Service Connect. April 2019.