Toyota Camry Makes the List At #7
Just 15 vehicles qualify for Top Safety Pick + Honor by the Insurance Institute for Highway Safety.  The IIHS has raised the bar for requirements, with forty-seven other vehicles earning the lesser Top Safety Pick award (WTOP). All vehicles must offer industry-leading front, side, rear, and rollover crash protection to become an IIHS Top Safety Pick (Business Insider).
With more focus on passenger safety this year, automakers are recognizing the important role that safety plans in consumer choice (Business Insider).
Although Hyundai, which includes the Kia and Genesis brands, leads the list, Toyota was not far behind.
2018 Kia Forte
2018 Kia Soul
2018 Subaru Impreza
2018 Subaru WRX
2018 Subaru Legacy
2018 Subaru Outback
2018 Toyota Camry
2018 BMW 5 Series
2018 Genesis G80
2018 Genesis G90
2018 Lincoln Continental
2018 Mercedes-Benz E Class Sedan
2018 Hyundai Santa Fe
2018 Hyundai Santa Fe Sport
2018 Mercedes-Benz GLC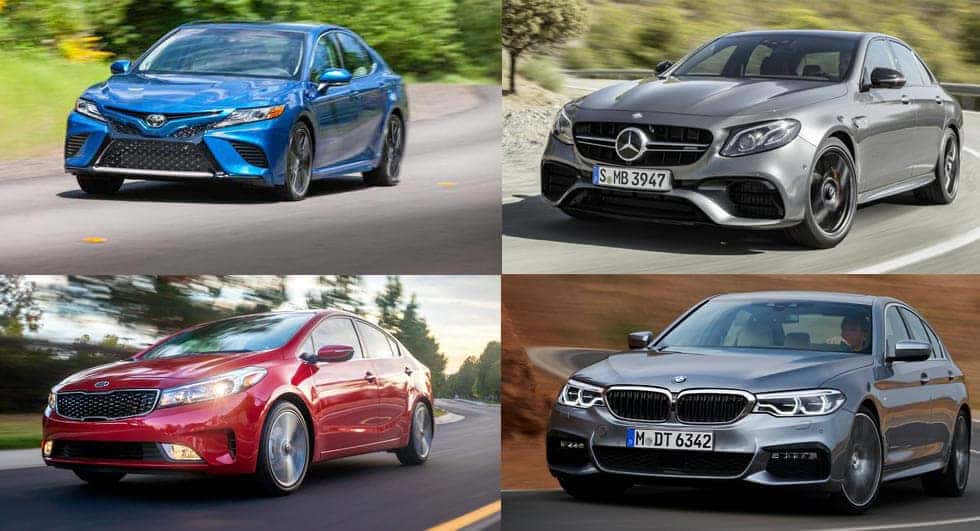 The 2018 Toyota Camry takes the seventh spot out of fifteen. The IIHS studied small cars, midsize cars, large luxury cars, midsize SUVs & midsize luxury SUVs (WTOP).  All vehicles must feature proactive crash prevention and advanced headlight technology to be considered for an IIHS Top Safety Pick + (Business Insider).
References
Business Insider. These Are The 15 Safest Cars Money Can Buy For 2018. March 2018.
Washington's Top News (WTOP). 15 Safest Vehicles You Can Drive in 2018. March 2018.