The Toyota Corolla Goes Hybrid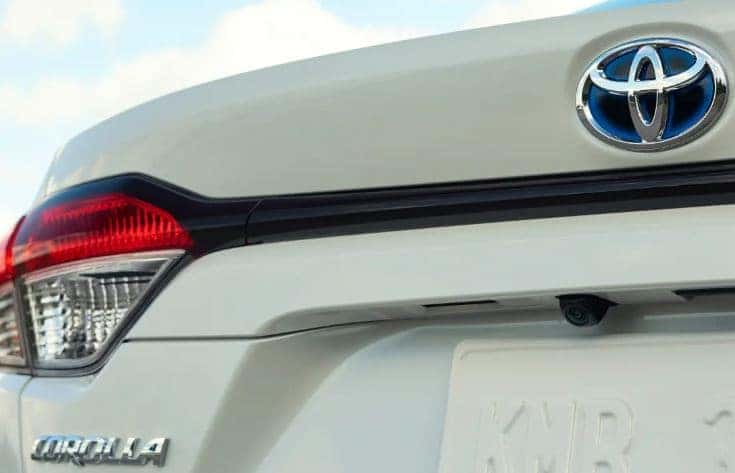 The All-New 2020 Toyota Corolla Sedan will be offered in Hybrid form for the first time in the United States. The Corolla Hybrid will be based on the redesigned All-New 2020 Corolla Sedan, adding more impressive fuel efficiency.
Although Toyota has not yet revealed all of the specs and details yet; it is predicted that the only styling differences between the standard Corolla and the Hybrid will be blue-ringed Toyota emblems and special badging. Inside the cabin, it is said the biggest change is the loss of the traditional automatic gearshift for the Prius-like mini shifter (Motorama). The Corolla Hybrid will still feature a 7-inch touchscreen audio system with ToyotaLink Connectivity, remote keyless entry, push button start and dual zone climate control (Motorama.)
It is also said the Toyota Corolla Hybrid could be offered in an SE trim, which will bring the same aggressive styling elements found on the regular SE and XSE models (Car and Driver).
It is expected that the 2020 Corolla Hybrid will use the same 2.0-liter inline-four engine that is found in the higher trim levels of the standard Corolla (Car and Driver).  Acceleration will be improved due to the immediacy of the hybrid system (Motorama).
The Toyota Corolla Hybrid will favor those who want great fuel economy in a compact car, but don't want the unique styling of a Toyota Prius (Car and Driver).
The Toyota Corolla Hybrid will be debuting at the 2018 Los Angeles Auto Show at the end of this month. It is predicted the 2020 Toyota Corolla will be available in the spring of 2019, just nine months after the Corolla Hatchback was released (Consumer Reports).
References
Backhaus, Daniel. MOTORAMA. Review: Toyota Corolla Hybrid. November 2018.
Golson, Daniel. Car and Driver. The 2020 Toyota Corolla Sedan Will Be the First Corolla Hybrid in the U.S. November 2018.
Linkov, Jon. Consumer Reports. Redesigned 2020 Toyota Corolla Finally Gets a Hybrid. November 2018.
TOYOTA – USA NEWSROOM. Corolla Goes Hybrid. November 2018.