How To Pair Scout® GPS Link With Your Vehicle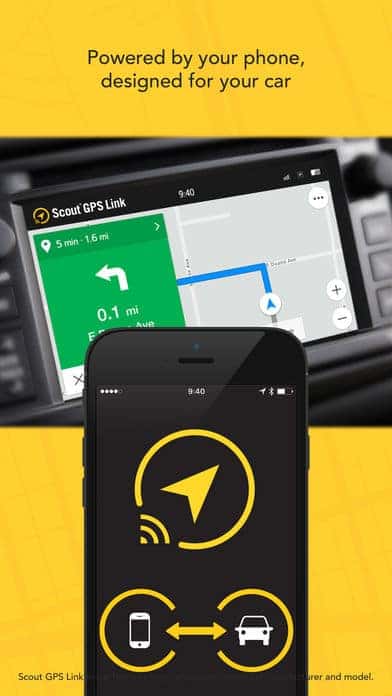 Want GPS in your car but don't want to pay for navigation? Don't worry, Scout® GPS Link is here for that. With Scout® GPS Link, you will be able to download the app right to your smart-phone & into your vehicle in no time, at no cost. Scout® GPS Link is a full navigation experience with interactive, moving maps that are powered by real-time information and designed for your vehicle's Entune Audio Plus Multimedia Screen (Google).
To start, go into your iTunes App Store (iPhone users) or Google Play Store (Android Users), and download the Scout® GPS Link app. Once the app is installed, you will need to create an account. Next, pair your smart-phone to the vehicle via Bluetooth (If you do not know how to pair your phone, click here).
Once your phone is paired & your Scout® GPS Link account is created, you will be prompted on your vehicle's multimedia screen to update your system. This is simply an update that will allow the app to be transferred to your vehicle. This update will take about 2-3 minutes. Once it has been updated, click "install" on your multimedia system.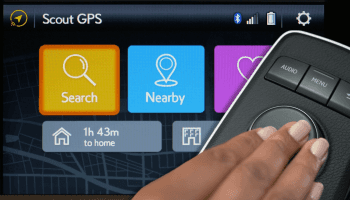 Next, you will see the app is launched on your smartphone. Click "apps" on your multimedia face. You will see Scout® GPS Link next to your other apps. Once you click the app, you can get started! Plug in an address in the "search" button, or browse the different local coffee shops, shopping centers, gas stations, etc. Isn't technology awesome?
References
Downeast Toyota. What is Toyota Entune™ Scout® GPS and How Does it Work? December 28, 2017.
Google. What Is Scout® GPS Link? December, 2017.
Toyota. Scout GPS App Link for Entune™ Audio Plus Systems. December 2017. 
Toyota Vacaville. How to Set Up Scout® GPS Link in your Toyota Vehicle. December 28, 2017.