How Do I Sync Bluetooth With My Device?
As technology advances, so do our vehicles. Staying connected while you drive with hands-free access to phone calls, text messages, and entertainment will allow you to stay informed while keeping your eyes on the road.
One thing to keep in mind before proceeding to sync your cell-phone with your new Toyota: In order to set up your Bluetooth connection, most new vehicles require smartphones. Another thing to keep in mind: The set-up of the pairing can vary (slightly), depending on what kind of smartphone you have (Apple, Samsung, etc.).
First Things First: Turn the Bluetooth Feature On for Your Smartphone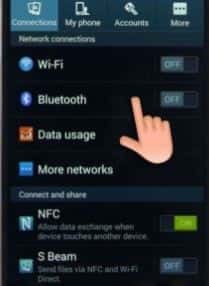 To turn on your device's Bluetooth feature, open up your phone's settings. Within the settings, you will have the option to turn Bluetooth on or off. Be sure to turn it ON, and you will then see your smartphone begin to "scan" for your Toyota vehicle.
Second: Turn Bluetooth on for Your Toyota Entune Interface
Within your Toyota's Entune Interface Display, you will see a hard phone button. Once you click that button, a pop-up will display asking to add a device. Click "Add Device".
Next, Select Your Toyota Model on Your Device
Once your phone is "scanning" or "searching", you should see your Toyota model pop up. For example, if you drive a Toyota Camry, you will see "TOYOTA CAMRY" pop up.  Select it. Sometimes, depending on your smartphone, your vehicle may pop up as "Hands-Free Device" and may require a pin. The pin number is located right on your vehicle's Entune Interface Display. Once you enter the pin number, your phone will connect to your vehicle (most pins are 0000).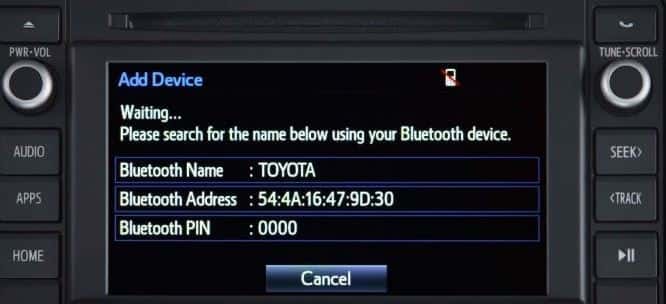 Allow Access to Contacts & Text Messages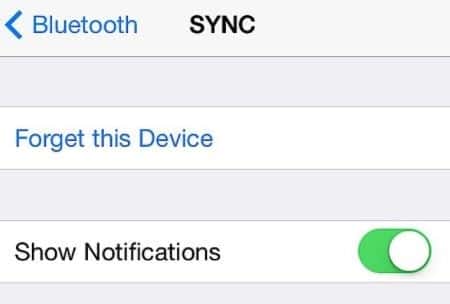 For iPhone users, your contacts will start syncing to your Toyota vehicle automatically. For Samsung users, you will receive a pop-up message asking for access. Hit "Allow" for your contacts to be synced. Samsung users will also receive a similar pop-up, except this time asking for access to your text messages. iPhone users that would like their text messages synced need to go back into their Bluetooth settings, and select "Show Notifications". This will allow incoming text messages and emails to be synced to the vehicle.
Customize Your Settings
Once you have synced your smartphone with your New Toyota, you have the option to customize your ringtones and volumes. You will see a button for "Settings" within your Entune Interface Display. You may change the phone ringtone, call volume, text ringtone, email ringtone, etc. Happy hands-free traveling!
References
J.Pauley Toyota. Step-by-Step Instructions to Pair Your Phone with Toyota Entune. July, 2017.
Orland Toyota. How to Pair Bluetooth in Your Toyota. July, 2017.