Follow These Healthy Habits If You Want To Be A Good Driver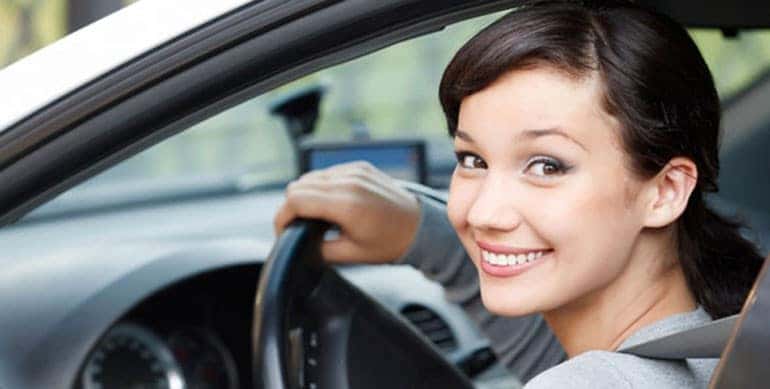 Driving is a privilege. Many people take advantage of it & speed to work, blow through stop-signs & text while driving. Following healthy driving habits will help you become a better driver on the road. Operating heavy machinery can be dangerous to not only you, but to your passengers & other drivers around you.
Here are some healthy habits to get into to better yourself as a driver:
Ditch the Phone. Texting & Driving is simply not worth it. Neither is Social Media-ing & Driving. Keep your phone in your purse, or somewhere like the center consul. If you need it for navigation, try looking at the route before you start to drive. If it helps, listen to the directions rather than look at them.
Go the Speed Limit. Speeding is not only dangerous, but it could end up costing you a few hundred bucks out of your pocket if you get pulled over.
Keep a Safe Following Distance. Keeping a safe following distance will allow you the time you need to slow down. Also, nobody likes it when somebody is tailgating them. Be courteous & respectful to other drivers.
Wear Your Seatbelt. Click It Or Ticket- Seatbelts save lives. Be sure to buckle up & also be sure your passengers are buckling up as well.
Turn Headlights On When Needed. Be sure your headlights are on when they are needed, such as when it's raining. Be mindful of others & turn off your high-beams when passing.
Check Tires, Oil & Coolant. Keep an eye on your tire pressure before you start a long driving journey & be aware of when you need your oil changed. Your oil is what will keep your vehicle running and neglecting to get it changed could result in serious problems. Your coolant is what keeps your vehicle from freezing or overheating.
Use your Indicators. I can't express how frustrating it is to be behind someone and they take a sudden turn without using their blinkers. Using your indicators before turning or changing lanes will allow other drivers to be aware. Also, be sure your mirrors are all adjusted accordingly.
Don't Drink & Drive. Drinking & driving can be deadly to you, your passengers & other drivers. It can also result in tickets, or jail time. Opt for a safe ride home, such as Uber, a cab, or calling a friend for a ride.
Be Aware. Simpy being aware of your surroundings is a healthy habit to have while driving. Slow down before approaching a set of lights, check your blind spots and mirrors before merging, etc.
They say it takes 21 days to form a habit. By following these healthy driving tips, you could make some of them habits in no time. Do you really actually ever think about pressing on the brake before starting your car? Probably not.
References
Department of Infrastructure and Regional Development. Keys 2 Drive. List of Good Driving Habits. April 2018.
Thrillist. Miller, Aaron. Everyday Driving Habits That Could Save Your Life. April 2018.
Women on Wheels. Associated Media Publishing. Lee, Caira. All Good Drivers Have These 10 Habits. April 2018.