Big Al Your Credit Pal
Bad Credit, No Credit, Bankruptcy.. We can help!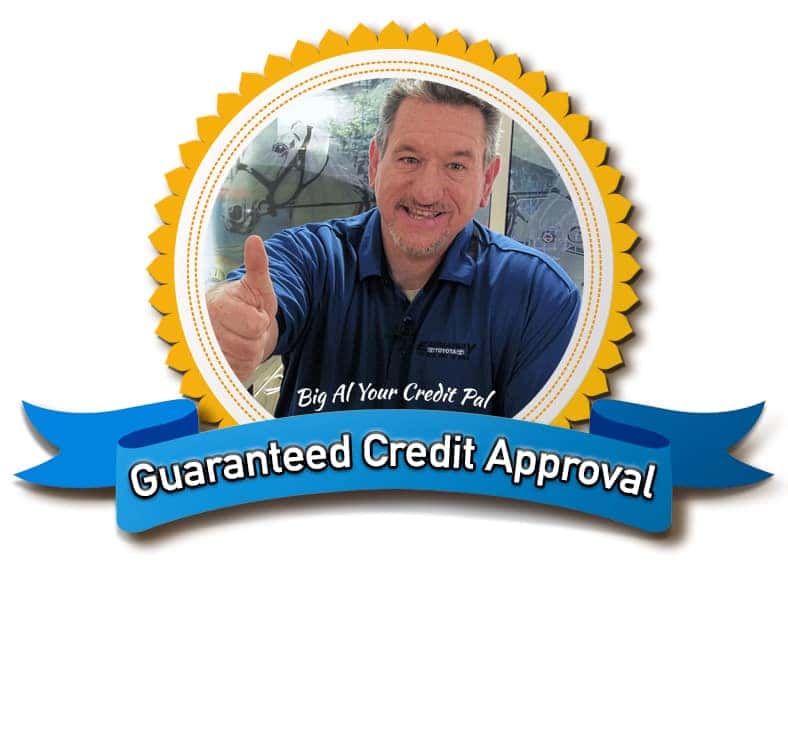 "I started in the car business in 1995 after earning my Honorable Discharge from the United States Marine Corp. I've held many different positions in dealerships and this is the most rewarding. It's awesome when you can help someone. A vehicle to some is just transportation, but to others it may be the difference of having a job or not, or taking their sick mother to the doctor's office. A vehicle is freedom to many of us. We are your second chance store, we are here to help!" – Big Al
Take a clear picture of your most recent pay stub and a utility, cable, or phone bill and email them to aheller@expresswaytoyota.com. This will help to get things moving along!